When anyone mentions New York street food, delicious bagels come to mind. New York City is awash with great bagel shops, serving scallion cream cheese to Montreal-style bagels. This is our guide to the best bagels NYC offers.
Absolute Bagels
Located on the Upper West Side, this is one of the best bagel spots in New York. Whether you're after breakfast, lunch, or a quick dinner, Absolute Bagels will be able to quench your cravings.
A plain bagel costs just $1, while the vast range of fillings offers something to sate every taste. The menu offers over ten cream cheeses and several different sandwich fillings, including meats, veggie options, and smoked fish.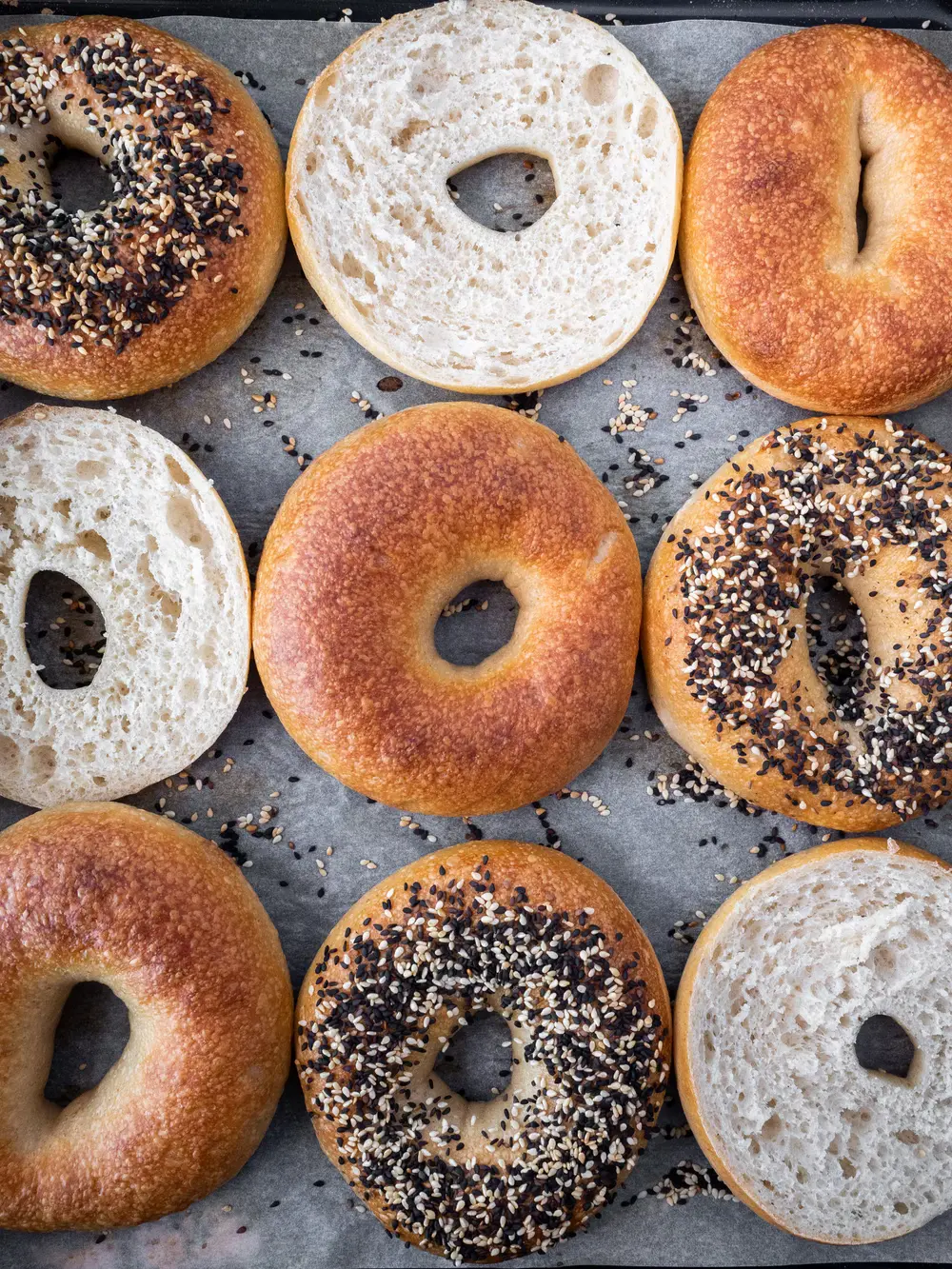 Ess-A-Bagel
This bagel oasis deep within Midtown New York is widely regarded as one of the best in the area, evidenced by the large queues that spill out of the door of this popular bagel store.
Don't be put off, though, since the range of good bagels offered at Ess-A-Bagel will give you an authentic taste of New York City at outstanding prices. Highlights include their signature favorite, which contains slices of nova with scallion cream cheese, and Melanie's favorite, which is whitefish salad with slices of nova.
Tompkins Square Bagels
With two locations in the city's East Village, Tompkins Square Bagels offer fresh hand-rolled bagels made daily.
The range of cream cheese flavors is eyewatering, while their lox bagel is one of the finest you'll find in New York. In addition, their specialty bagel sandwiches are packed with taste, making this New York bagel shop a must-visit for breakfast or lunch whenever you're in the area.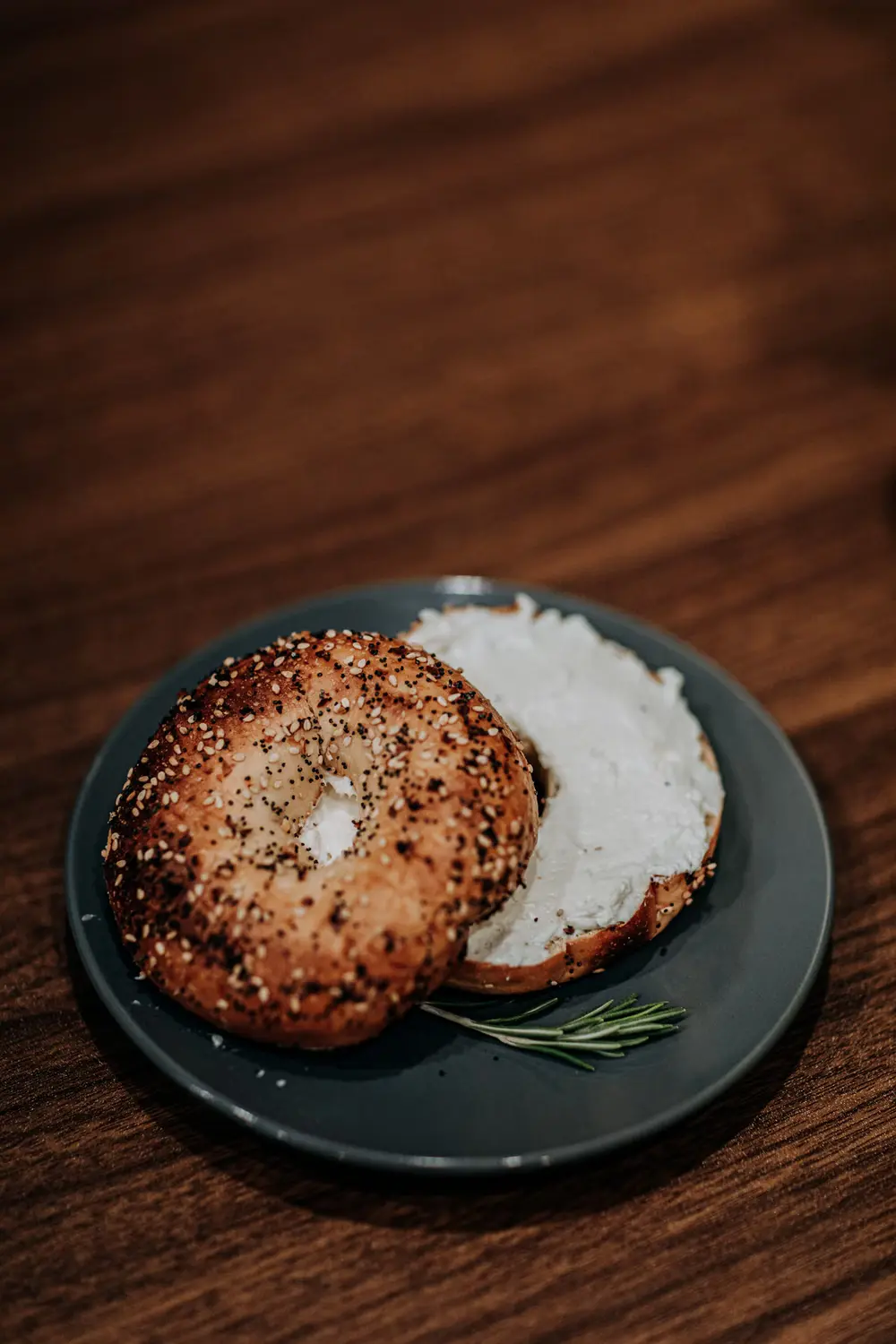 Brooklyn Bagel Coffee Company
The Brooklyn Bagel shop has multiple locations across New York City, including Chelsea, Long Island City, and Greenwich Village.
Its handmade and kettle-boiled bagels come in several different styles. Their popular pumpernickel bagel and cinnamon raisin bagel provide that dream mixture of crispy outside and chewy inside. The extensive cream cheese options include bacon scallion, cinnamon walnut raisin, lox spread bagels, and non-dairy tofu flavors.
Murray's Bagels
This iconic bagel shop offers everything bagel lovers could wish for, from a simple plain black seed bagel to sumptuous breakfast sandwiches. From specialty sandwiches to smoked fish bagels, the sandwich range on offer is one that few bagel shops in New York City can match.
Their handmade airy bagels are perfectly chewy and soft inside. This creates space for the flavored cream cheeses and smoked salmon or meat-based flavors to be fully savored in the mouth.
Bo's Bagels
Harlem's only bagel shop doesn't just provide a good bagel. It gives a true bagel experience to match anything else on offer in New York City.
As you look through the window, you'll see a fully-fledged expert team hard at work making bagels. They contain the perfect balance of a slightly crispy outside and slightly chewy center. Their thick bagels pack plenty of taste with cream cheese, smoked salmon, and several specialty sandwiches to choose from.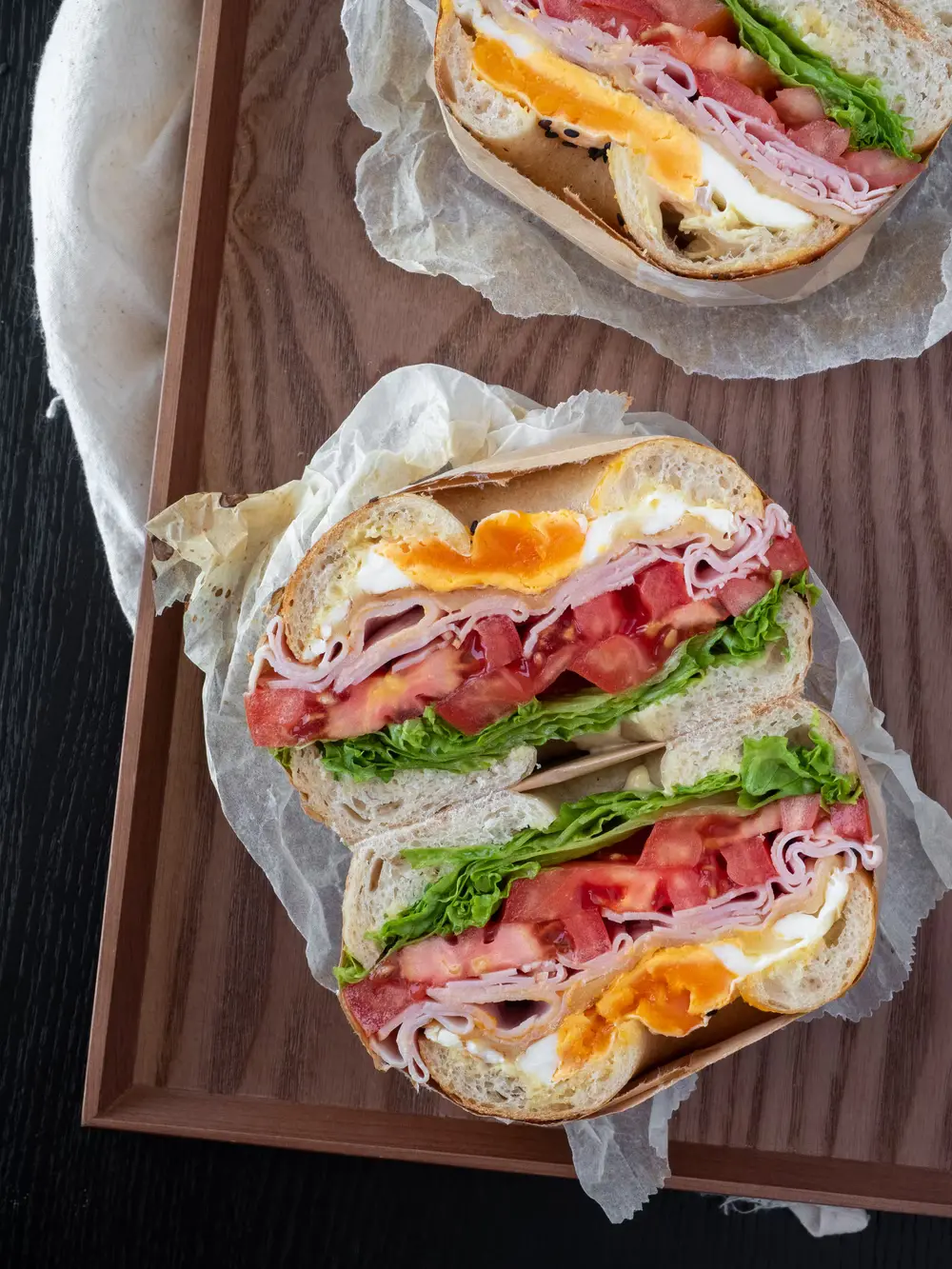 Bagel Hole
Considered "The best bagels in NYC" by serious eats.com, this Brooklyn-based bagel maker is small yet will create the perfect bagel.
These authentic New York bagels are handmade, baked to a crisp golden brown, and then filled to the brim with all the cheeses, fish, fresh meets, and salads you can manage. These aren't just good; they are among the best bagels in NYC.
Empire Bagels
This hidden gem of a New York City bagel window is in Pelham Bay. Empire Bagels is open for commuters from 5 am every morning and early lunch-hunters until noon.
You can start the day in style with hot bagels packed with eggy, bacon, and hammy goodness for breakfast, and while you're at it, pick up the ideal gourmet sandwich for lunchtime. Hurry, though; availability can get limited by late morning.
This content was created by BestOfNewYork.com. If you see this on another site, it has been stolen.
Kossar's Bagels
From plain black seed bagels to the finest in classic specialty sandwiches, you can taste the 85 years' worth of expertise that has made this family-run business a roaring success.
All the bagels are made on-s ite with a range of meats, fish, salads, and spreads that will not just make your mouth water but actively make your taste buds dance with each mouthful. In addition to the classic bagel, they bake authentic oven-baked bialys and other sweet pastry delights.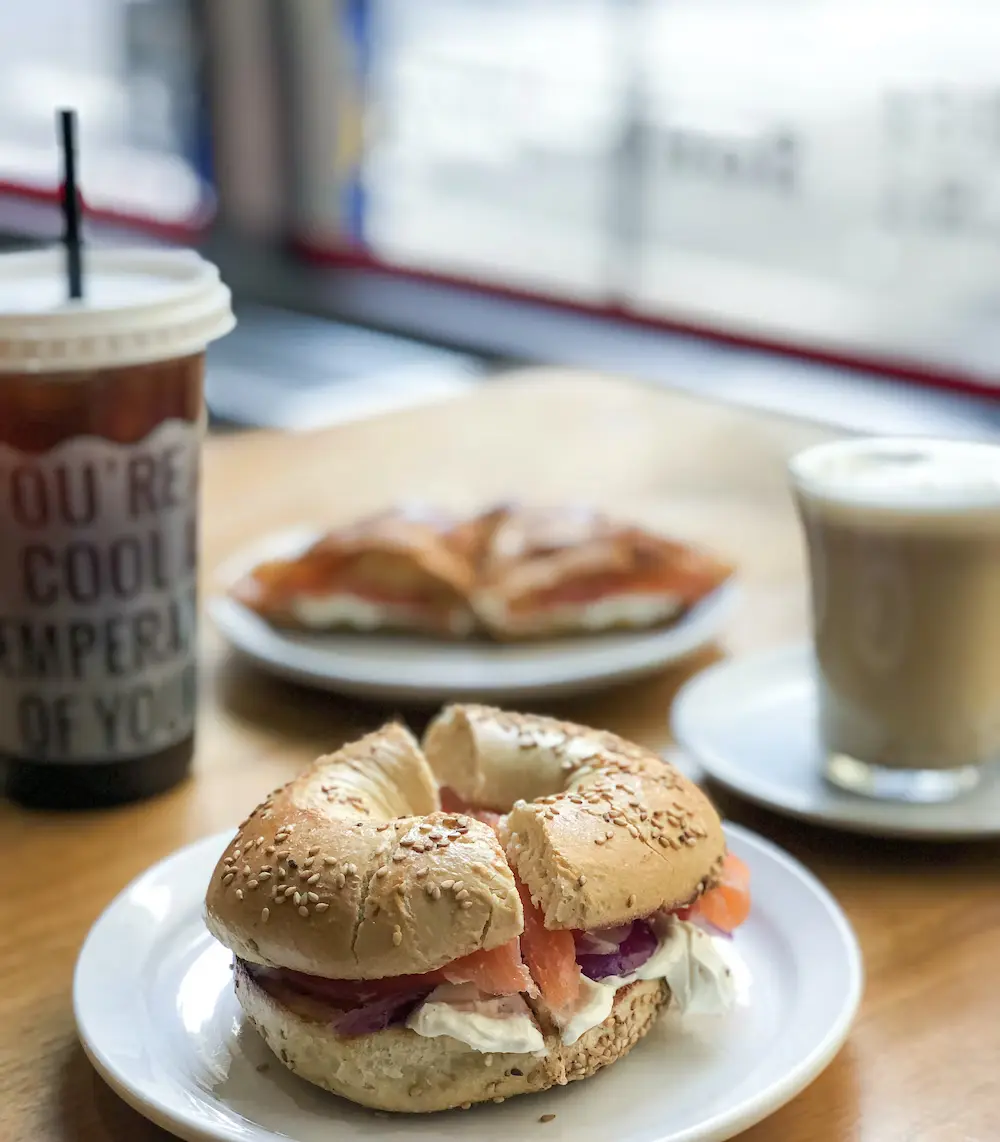 Tal Bagels
Located on Broadway, Tal provides some of the best bagels in New York City. Although service is always busy, this bagel spot provides the perfect kick-start to the working day. Their healthy sandwiches start the day right, while those needing a medicinal shot after the night before will love their all-day breakfasts.
Prices are very reasonable, and best of all, you can take them to work or to hibernate on a quiet bench somewhere to help clear away the cobwebs after a night on the tiles.
Take a look at the list of restaurants in NYC below and discover some of the best places to eat in the city!