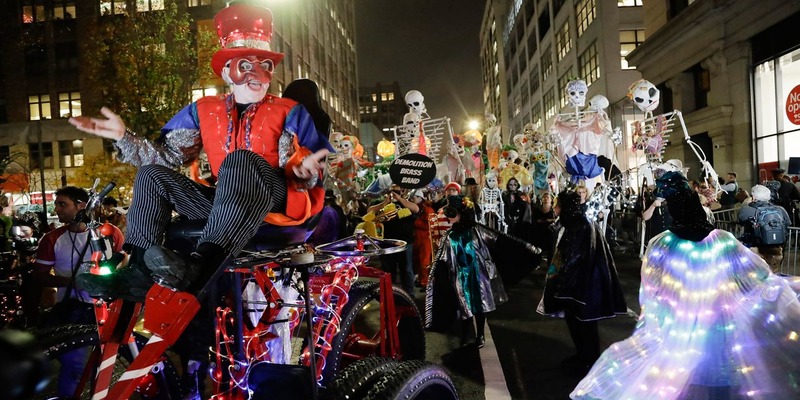 Even though New York's streets aren't quite as spooky as they once were, you may still have some spooky fun this Halloween. The Halloween hotspots in New York City are far more terrifying than your standard haunted house, with everything from haunting Broadway productions to spooky carnival-like sideshows in Times Square.
Get into the Halloween spirit by seeing The Addams Family on Broadway first. You're in for a treat since their matriarch is none other than Brooke Shields, and they are, as the song suggests, strange, weird, and all around frightening.
The Addams Family musical, based on the well-known characters created by cartoonist Charles Addams (and made famous to many of us by the unforgettable 1960s TV series of the same name), has a unique plot and music composed by Drama Desk Award-winner Andrew Lippa (The Wild Party). Roger Rees, a Tony Award winner, co-stars as Gomez.
Head down to Times Square to catch "After Dark: The Haunting," a brief run at Madame Tussauds New York, from the Addams Family (in the Lunt-Fontanne Theatre at 205 West 46th Street).
Every day of the year, Ripley's Believe It Or Not has its peculiarities, but Halloween is probably the finest time to view the bizarre and terrifying artifacts and sideshows. Because the website clearly indicates that there are no refunds for those who are too afraid to finish the tour, you KNOW it's going to be creepy.
Unsettling exhibits include a cow with six legs and actual shrunken skulls inside the two-story, over 20-gallery Ripley's Believe It Or Not in Times Square.
Prepare to be amazed as the best sideshow performers in the world devour flames, swallow swords, and escape from straightjackets (and a little terrified). Those are definitely some stunts that deserve a reward!
If you're looking for something fun to do, check out our list of things-to-do in NYC below. There's something for everyone!