Featured image: gcaptain.com
Anyone who believes that nothing in life is free hasn't seen New York City. There is no shortage of free activities and sights to see in this city, from free evenings at your favorite museums to outdoor concerts in parks.
Shows & Events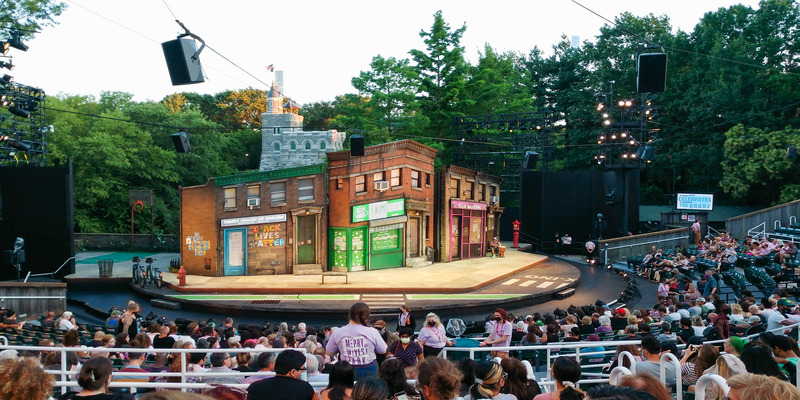 Source: archpaper.com
Stand in line to receive complimentary tickets to a Shakespeare in the Park play at the Delacorte Theater in Central Park. Tickets for these famous performers' summertime appearances, which are in high demand, are also offered online via a lottery system.
At Summerstage, the City Parks Foundation presents the largest free performing arts festival in the area throughout the summer.
While ticketed performances on the Main Stage at Rumsey Playfield in Central Park help to fund the program, the calendar is jam-packed with free events throughout the five boroughs, including live theater and storytelling.
A variety of downtown waterfront sites in Lower Manhattan host the well-known River to River Festival, which offers free performances of music, cinema, dance, theater, and other arts.
Brooklyn is being celebrated across the East River! hosts free outdoor performances all summer long at the Prospect Park Bandshell.
Festivals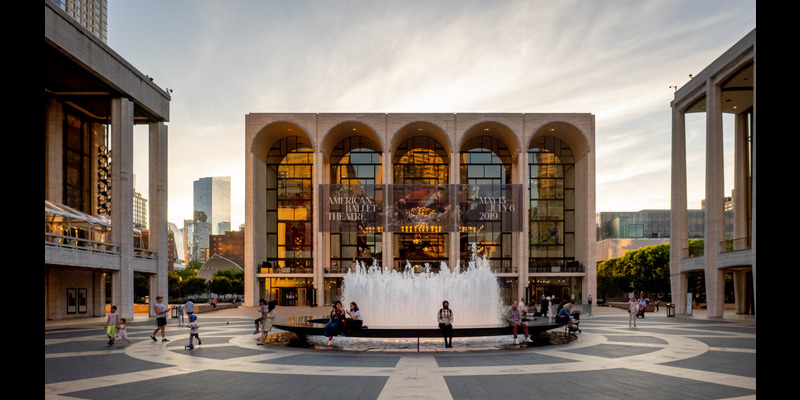 The cultural hub of Manhattan, Lincoln Center, also offers a summer-long performing arts festival that features a wide range of musical genres, including dance, film screenings, and family-friendly activities. These musical genres include soul, folk, dancehall, and dubstep.
Get Lost in The Nature
Source: bbg.org
The best gardens in the city regularly provide free days, making it easy to escape the hustle and bustle and connect with nature.
Tuesdays are free days at the Brooklyn Botanic Garden, which hosts an annual month-long Japanese cherry blossom celebration in the spring.
The New York Botanical Garden, which is situated in the Bronx but is conveniently reachable by public transportation, is open to the public for free every Wednesday throughout the day and until noon on Saturdays.
Visit the Bronx Zoo after your visit to the garden. Every Wednesday, the zoo across the street is also free to enter.
New York Museums
Source: archdaily.com
Nearly all of New York's museums also grant free admission regularly. Be prepared for enormous crowds when the Museum of Modern Art offers free admission on Fridays from 4 p.m.
The New Museum on the Lower East Side and the Museum of Arts and Design, located at Columbus Circle, both provide free admission on Thursday nights. to 8 p.m.
Visit the Brooklyn Museum of Art on the first Saturday of the month, or check out the Guggenheim Museum free on Saturday evenings.
Alternatively, you can join the throngs of New Yorkers at the annual Museum Mile Festival, a one-day block party with free admission to nine different museums, including the Metropolitan Museum of Art, The Cooper-Hewitt National Design Museum, The Museum of the City of New York, and The Guggenheim. This content was created by BestOfNewYork.com. If you see this on another site, it has been stolen.
TV Shows & Movies
Source: lastnighton.com
Get free tickets to live TV show tapings by planning. The Daily Show, The Colbert Report, Late Night With Jimmy Fallon, The Late Show With David Letterman, Saturday Night Live, Regis and Kelly, The View, Martha Stewart, and other talk shows can be found in New York.
All provide free tickets, but there are just a few left. New Yorkers enjoy viewing movies outside. What other explanation is there for the rise of free TV shows?
For the Monday Night Film Series in July and August at Bryant Park, arrive early. On Thursdays at dusk on the Harbor View Lawn at Pier 1, movies with a New York City setting are shown at Brooklyn Bridge Movies With a View.
You may also watch a movie while visiting the Intrepid Sea, Air, and Space Museum for a cool experience. Bring a picnic, lawn chairs, and a blanket to watch great family movies from an aircraft carrier's flight deck, including E.T. and Jurassic Park.
Blue Places to Stay Cool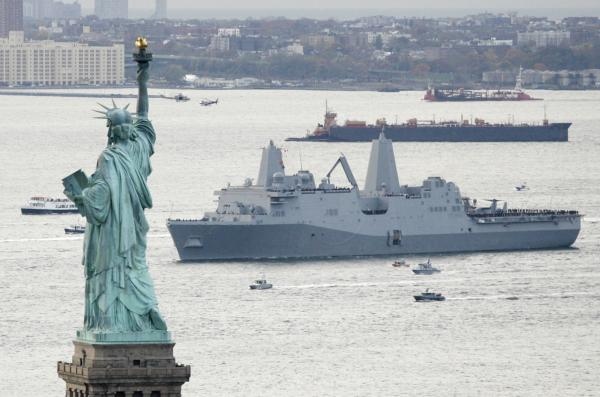 Source: gcaptain.com
The Staten Island Ferry is free and gives good views of the Statue of Liberty if you want to get out on the ocean without paying any money.
Take a stroll on a roundtrip to experience New York Harbor. Or paddle a kayak for 20 minutes around a safe embayment in front of the Downtown Boathouse.
From the middle of May to the middle of October, it is accessible on weekends, holidays, and some weeknights, weather permitting. Located in Riverside Park at Pier 40, 96, and 72nd Street.
Don't miss out on all the amazing things to do in New York City! Check out the list of activities below and start planning your trip today. From sightseeing to shopping, there's something for everyone in this vibrant city.