Any food lover living in or visiting the Big Apple would agree that the city's food scene is something worth exploring. If you love sophisticated food and luxurious surroundings, you should directly head toward the French eateries.
From classic French dishes to contemporary interpretations, the best French restaurants in NYC will have you exploring the flavors of the Parisian countryside in style.
The Best French Restaurants in NYC
Ready to discover which French restaurant is the best for you? Let's get started. They each offer a unique take on classic French cuisine, and they're sure to make your taste buds happy. Bon Appetit.
Le Bernardin
155 W 51st St, New York
Website: https://www.le-bernardin.com/
Looking for a luxurious and elegant restaurant that serves mouthwatering seafood dishes with a French twist? Le Bernardin is your best bet.
The restaurant offers dining room, lounge, and private dining options. From French classics like Pan Roasted Filet Mignon and Ravioli to more inventive dishes like Seared Langoustine-Foie Gras, the fine dining restaurant has something for everyone.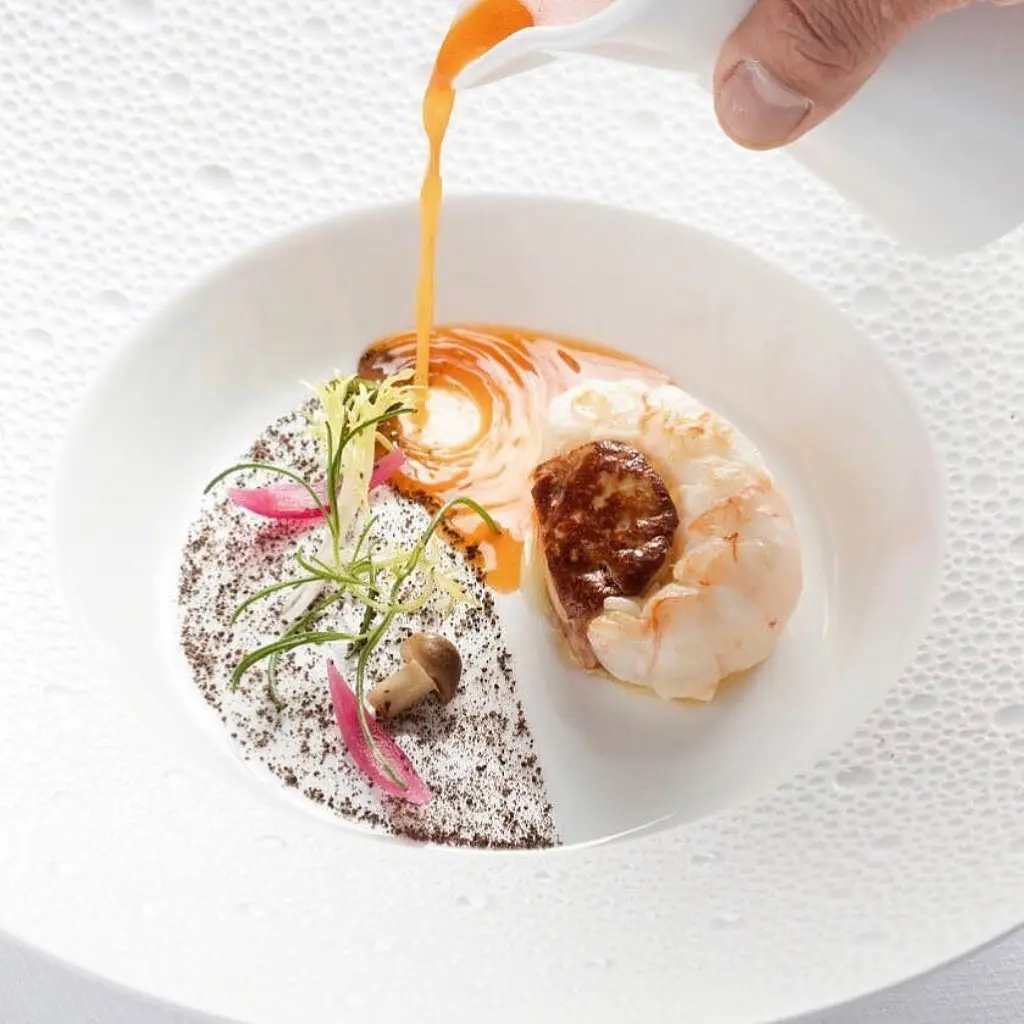 Credit: lebernardinny / Instagram
And if you're feeling particularly lavish, they even have a wine cellar that houses over 15,000 bottles! You can taste them in the cozy environment of the Aldo Sohm Wine Bar.
The restaurant has received accolades and awards for its food, making it one of the most reputable and highly respected restaurants in New York City.
Cafe Cluny
284 W 12th St, New York
Website: https://www.cafecluny.com/
This West Village gem is one of the best restaurants in NYC if you want traditional French cooking with an American twist. You can enjoy some exclusive dishes in this eatery and its sister restaurant Café Luxembourg.
The executive chef Andy Xu curated the menu by himself, offering customers delectable meat, fish, salad, and dessert items.
Lafayette Grand Café & Bakery
380 Lafayette St, New York
Website: https://www.lafayetteny.com/
The atmosphere in Lafayette Grand Café & Bakery is romantic and sophisticated, thanks to the beautiful Belle Époque architecture, elegant setting, and stunning mood lighting. It can be your go-to place for celebrating any special occasion with delectable French food.
As for the food, it's simply amazing. You'll be spoilt for choice, from Wagyu Steak Tartare to Moules Frites and Spaghetti Niçoise with Yellowfin Tuna.
And if you're feeling particularly indulgent, try its extravagant cheese and dessert selections. Not to mention it has an extensive wine list.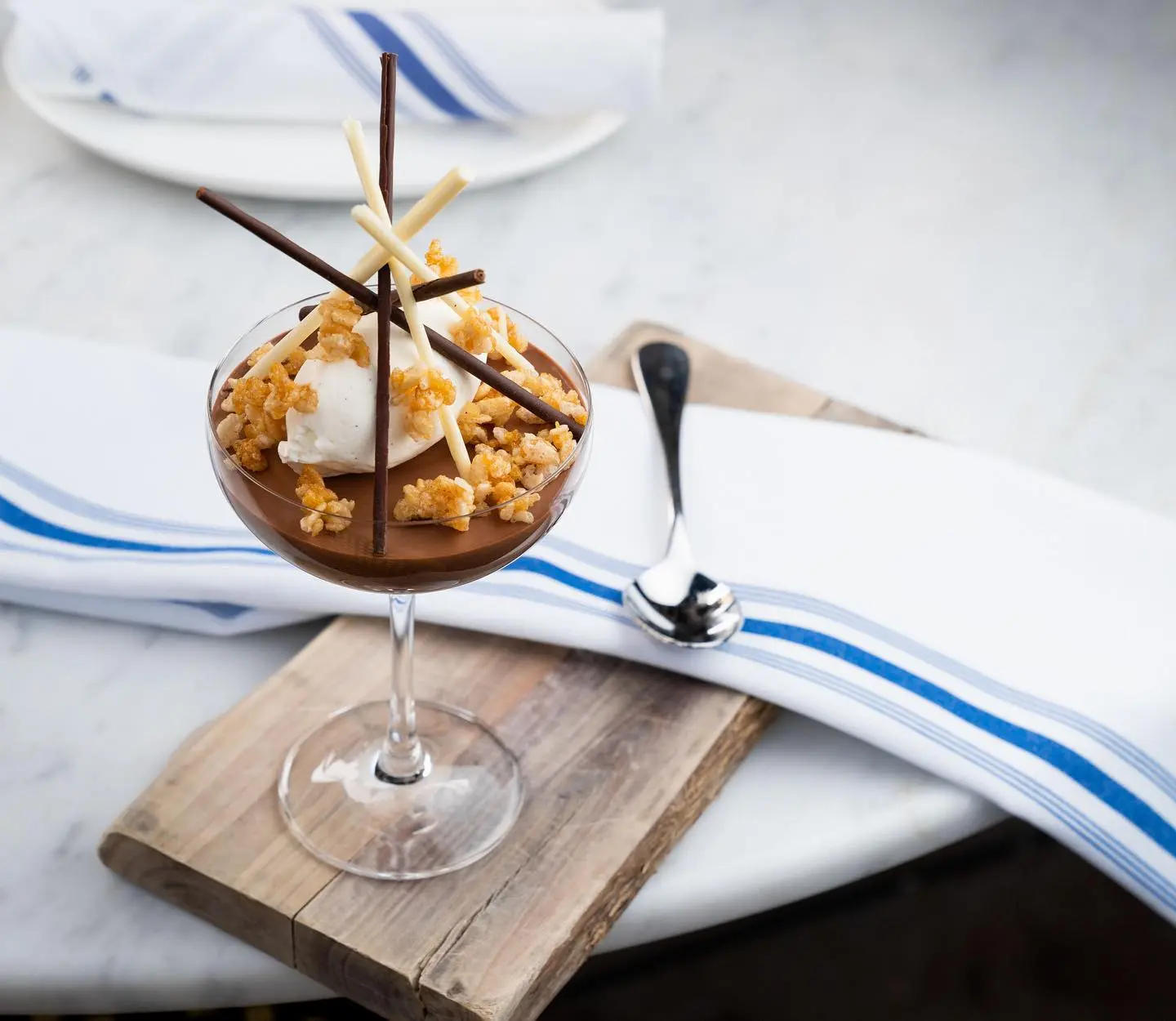 Credit: lafayette380 / Instagram
Balthazar
80 Spring Street, New York
Website: https://balthazarny.com/
If you're looking for a luxurious French meal in New York, Balthazar is the place for you. This traditional French brasserie oozes an unmistakable chic vibe of NYC. It offers a wide range of comfort food that will transport you to France.
Everything on the menu, from hearty breakfast items to delectable lunch and dinner dishes, is delicious and highly rated. Don't forget to try the French onion soup, smoked salmon, steak frites, duck confit, and Balthazar's divine desserts.
No matter what your taste buds are craving, Balthazar will satisfy them. You can book indoor and outdoor dining spots to enjoy French haute cuisine at one of the best French restaurants NYC.
You can also host private parties here as the eatery can accommodate more than 200 guests.
La Goulue
29 E 61st St, New York
Website: https://www.lagouluerestaurant.com/
The restaurant is located in the upscale Lenox Hill neighborhood in Manhattan. Its unique setting featuring dark wood and mirrors gives it a sophisticated and elegant feel.
The food here is exceptional, and all the dishes are carefully selected to showcase chef Antoine Camin's unique style. The "best dish crown" will go to Steak Au Poivre but don't forget to check Lobster Salad, Tuna Tartare, and the famous Le Soufflé au Fromage too.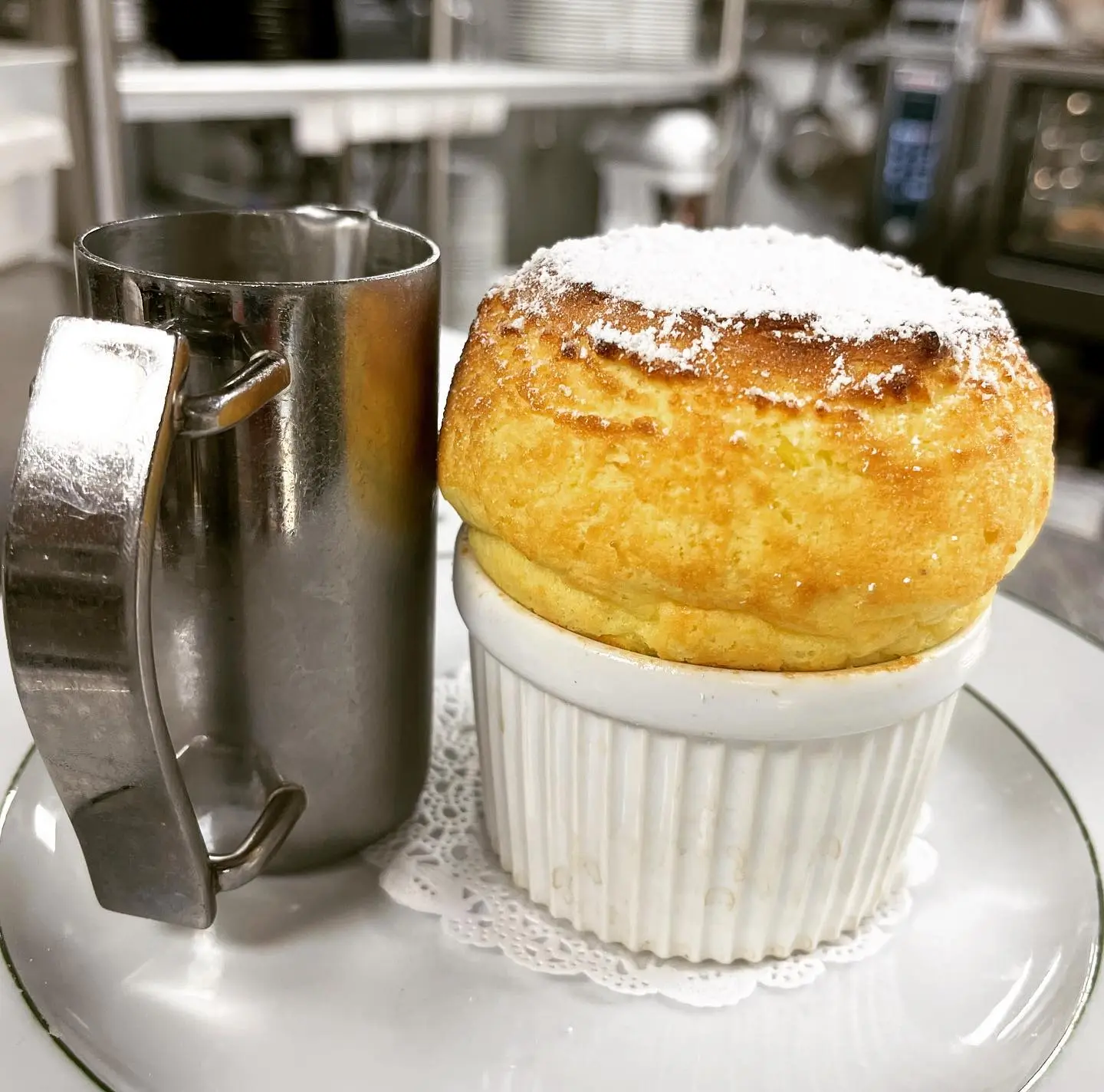 Credit: lagouluenewyork / Instagram
If you're looking for a truly cosmopolitan experience, La Goulue is worth checking out. You can enjoy some delectable foods with fantastic wine pairings, which will take your dining experience to another level.
Bâtard
239 W Broadway, New York
Website: https://www.batardtribeca.com/
Bâtard is a Michelin-starred restaurant serving some of the most exquisite French cuisines in New York City. The Austrian chef Markus Glocker loves to surprise his customers with lofty preparations of traditional French cuisine, including Pâté de Campagne and Beef Tartare.
The restaurant charges only $99 for a four-course meal, a tempting gourmet deal hard to find in the expensive city. You can bring two wine bottles of your choice by paying the corkage fee of $50 per bottle.
This content was created by BestOfNewYork.com. If you see this on another site, it has been stolen.
Felix
340 W Broadway, New York
Website: https://www.felixnyc.com/
Felix offers a unique dining experience with its unmistakable French vibe. It feels like the favorite meeting place of all the French people living in NYC.
The lively place in downtown SoHo boasts a very open interior design with floor-to-ceiling windows. The extensive menu has some surprisingly good dishes, and you can also choose from the "Daily Specials."
Some items you must try are snails in garlic and parsley butter, foie gras terrine, crab cakes, and baba au rhum.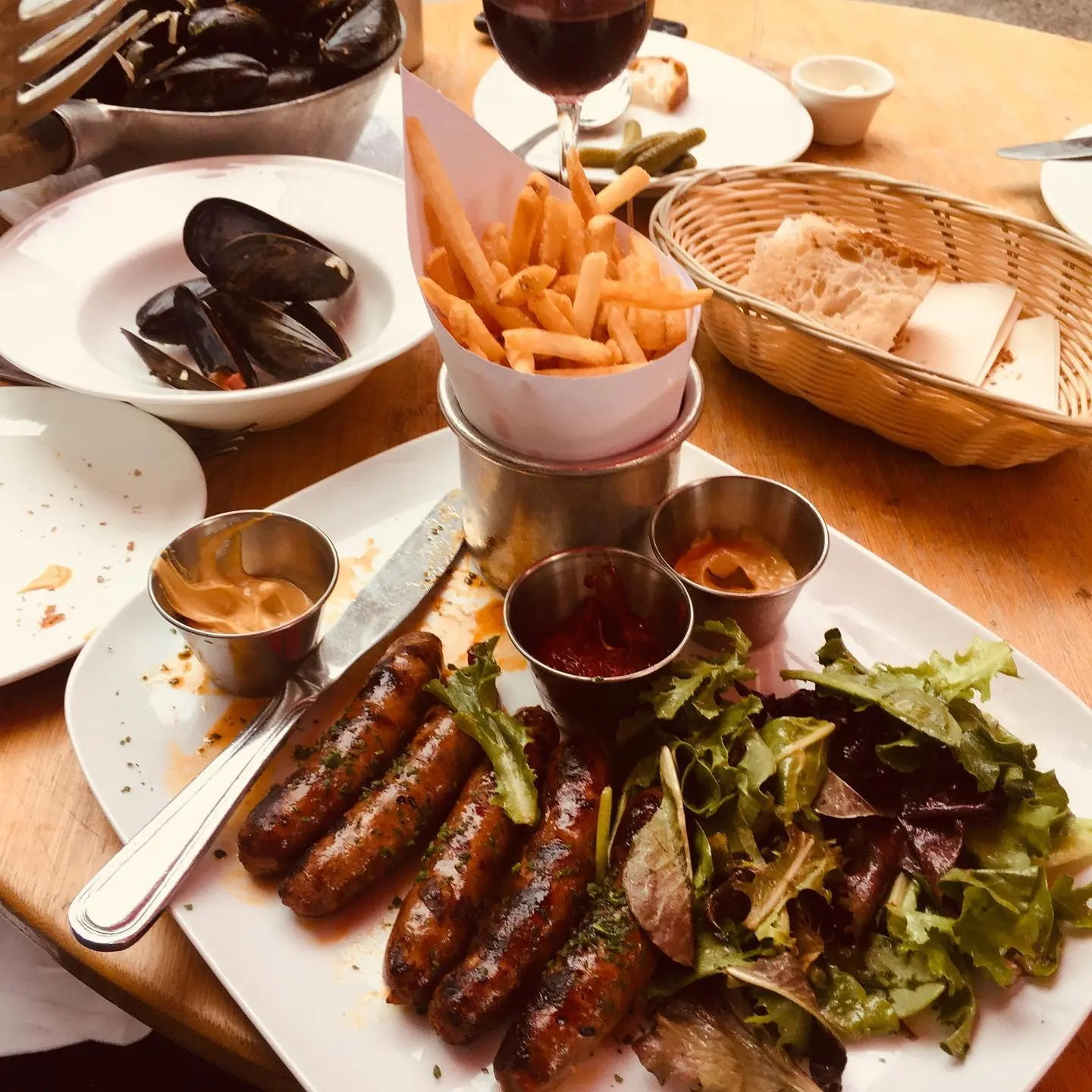 Credit: felixrestaurant / Instagram
The place gets crowded every day. So, you may need to book in advance if you want to reserve a table there.
Also Recommended
You might also like these New York City restaurants!