Featured image credit: corvettemuseum.org
The History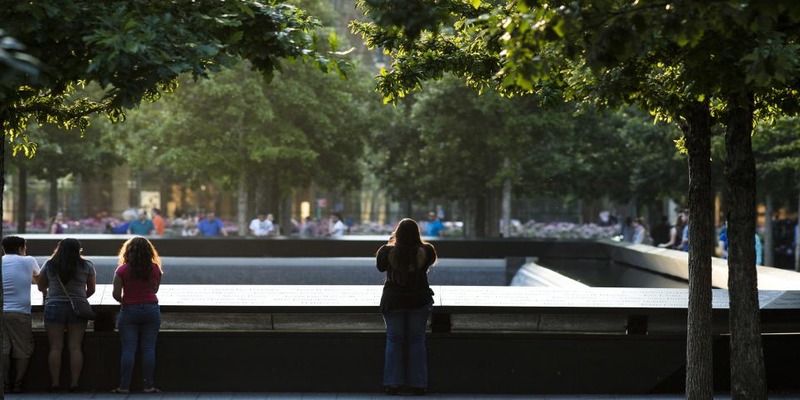 Source: 911memorial.org
With the 9/11 Memorial's opening this fall, Americans will have a place to mourn the hundreds of people who died on September 11, 2001, and honor the brave heroes who valiantly gave their lives on that terrible day.

The 9/11 Memorial, situated at the site of the former World Trade Center complex, has two enormous reflecting pools in the shape of the destroyed Twin Towers.
The names of the almost 3,000 victims of the terrorist attacks on September 11, 2001, and February 26, 1993, are written on bronze panels that line the pools.
In Lower Manhattan's bustle, waterfalls that cascade down each side of the pools create a peaceful place for remembering and reflecting.
Oak trees and a Callery Pear tree known as "the Survivor Tree," revived after the 9/11 attacks, will line the surrounding plaza.
For Your Information
Passes are free, but due to a cap on the number of visitors, everyone must reserve guest passes for a particular day and time. Families of the victims will have exclusive access to the website. For tickets, visit 911memorial.org/visit.
This content was created by BestOfNewYork.com. If you see this on another site, it has been stolen.
Open from Monday through Friday at 10 a.m. between 9 a.m. and 8 p.m. to 8 p.m. over the weekend and on holidays. It closes at 7 p.m. As of January 9, 2012, the memorial's hours have changed to daily, beginning at 10 a.m. and 5 p.m. to 6 p.m., with the last entry.
The 9/11 Memorial's main entrance is at 1 Albany Street. All guests receive a quick orientation from the memorial personnel before entering the Plaza.
Take a look at the list of things-to-do in NYC below! There is something for everyone, so make sure to check it out.