Curate Your Own Exhibition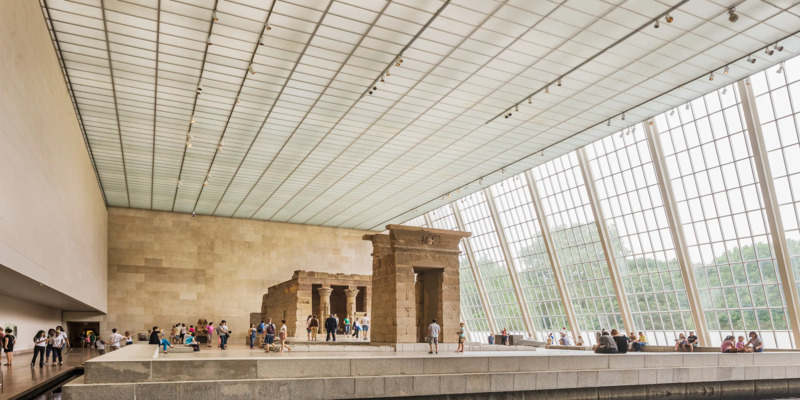 You are placed in the curator's chair through an engaging new initiative at the Metropolitan Museum of Art .
And when you register for this new feature on the Met's website, you'll be joining the ranks of a plethora of New York City superstars who have imprinted their unique marks on some of the world-famous art museum's most incredible works.
One of the biggest and most comprehensive art museums in the world has a brand-new interactive element called "MyMet."
You can browse the Met's online collections by creating a free account (and you already know how it works if you're familiar with the hugely popular Pinterest.com website).
By using the "Add to MyMet" option, you may add your favorite pieces of art to a set. Once your collection is complete, you can share it with friends on Facebook or Twitter by referencing the hashtag #MyMet. Include @metmuseum in all of your tweets.
Consider basing your journey to the Metropolitan Museum of Art around the inspiration of others if you have no idea where to start.
The classic bronze "The Little Fourteen-year-old Dancer" by French sculptor Edgar Degas, as well as a stunningly intricate, hand-embroidered 1953 silk outfit by the House of Dior, are included in actress Claire Danes' set.
This content was created by BestOfNewYork.com. If you see this on another site, it has been stolen.
MyMet is a terrific way to preview and save some of the objects you don't want to miss if you're arranging your first visit to the Metropolitan Museum of Art.
A little forethought will help make the visit less intimidating as the Met is home to more than two million pieces of art that span five city blocks.
It is always a good idea to take note of the current exhibitions being displayed while making travel arrangements to the Metropolitan Museum of Art. There are always more than a dozen unique, seasonal limited-run exhibitions in addition to the Met's permanent collections.
Here are some other New York City museums you might like: