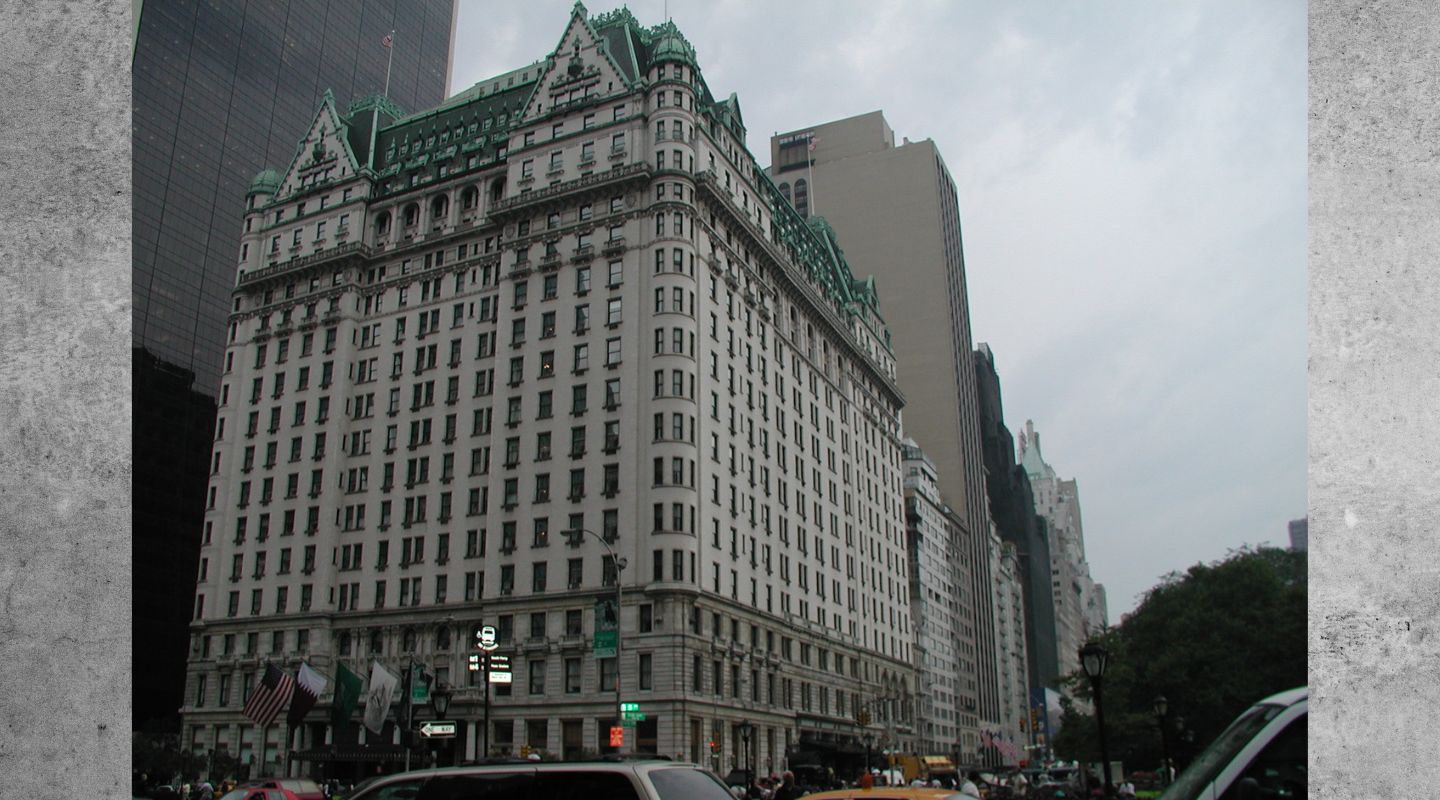 The Plaza is indisputably New York City's most famous hotel.
Kings, presidents, ambassadors, and even the Beatles have stayed at this landmark hotel located at Fifth Avenue and Central Park South. A U.S. National Historic Landmark, the Plaza has appeared in countless films, T.V. shows, and treasured works of fiction since it opened in 1907, forging its role as New York City's larger-than-life symbol of opulence, luxury, and urban splendor.
With the historic hotel playing a major role in Leonardo DiCaprio's film The Great Gatsby, we thought now would be a good time to share with you the reasons why the iconic Plaza is worth visiting!
When the Plaza first opened in 1907, its luxury rooms cost just $2.50 a night! Guests can expect to pay much more than that now, but they're in good company; following renovations a few years ago, the Plaza is not only a hotel. It's also home to some 152 private condo units, most pied-à-terre, to wealthy international businessmen and women.
While you don't have to be a billionaire to stay at the Plaza, you can expect to pay upwards of $600/night for the most basic room. However, should you have money to burn, the Plaza offers suites that run up to $30,000 a night!
The Royal Plaza Suite has a private elevator, a private gym (complete with a trainer), and a chef. And, apparently, the main bedroom even features a secret panel should one of your guests need to make a quick escape. How cinematic is that?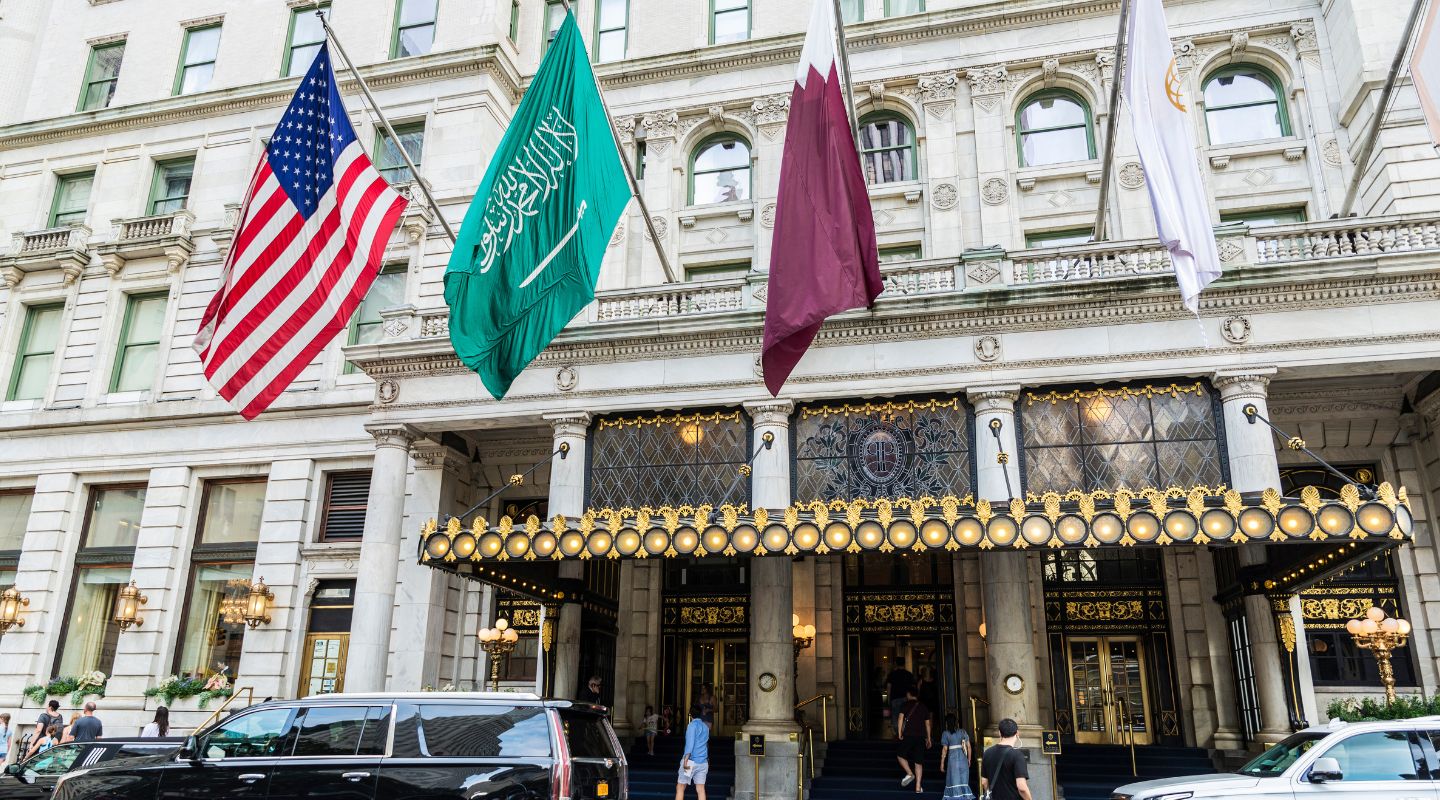 The Plaza's most famed fictional resident has to be Eloise, the spunky six-year-old girl who called the hotel home in a series of 1950s children's books by Kay Thompson.
And fans of the series will find much to love at the Plaza Hotel, which has embraced its place in the imagination of Eloise fans by offering up not only a special Eloise Suite but also a shop and even Eloise-themed birthday parties!
The Eloise Suite was designed by the always colorful fashion designer Betsey Johnson. Located on the 18th floor, the Eloise Suite features two rooms (one for the kids and one for their parents!) and is decorated almost entirely in pink and white — just the way Eloise would have liked it!
Rates for the Eloise Suite start at $995/night, which includes a monogrammed Eloise bathrobe, a $100 gift card to the on-site Eloise Shop, an Eloise Book, and a framed photo of the guest inside the suite.
The new Great Gatsby film starring Leonardo DiCaprio will no doubt draw new fans to the Plaza, which features prominently in Baz Luhrmann's new film adaptation of F. Scott Fitzgerald's 1925 novel The Great Gatsby.
And in honor of its role in The Great Gatsby, the Plaza is now offering a special suite that pays tribute to author F. Scott Fitzgerald, who was a devoted patron of the Plaza in the "Roaring '20s."
The Fitzgerald Suite was designed by Catherine Martin, the Academy Award-winning costume set and production designer who also worked on the film.
Martin brings the Jazz Age to life at the Plaza with sumptuous Art Deco decor and even a 1920s-style minibar that harkens to the "days of gin martinis in teacups and mint juleps in cut crystal on a hot summer's afternoon." ( promise us you'll leave the drama to the experts!).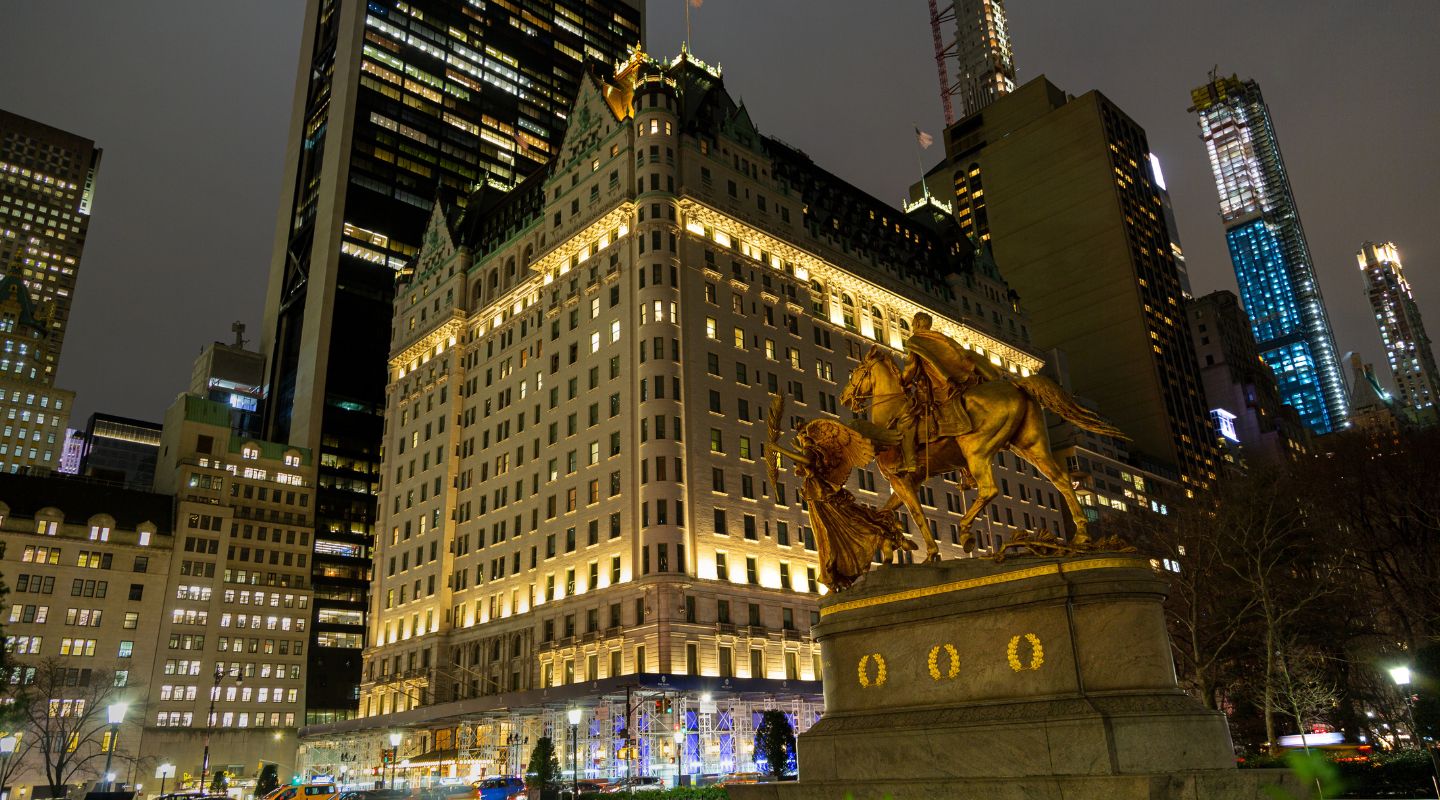 If your pockets aren't lined with gold and a suite at the Plaza is out of reach, you can still enjoy a traditional afternoon tea at the hotel's famed Palm Court.
This grand dining room is an airy masterpiece, bordered by mirrored doors and fleur-de-peche marble columns and topped with a spectacular domed skylight.
The Palm Court's Afternoon Tea menu features a number of options: try the "Fitzgerald Tea For the Ages," which includes sandwiches and savories like Deviled Quail Egg Salad, as well as pastries and sweets.
At $60/guest, Afternoon Tea at the Plaza's Palm Court is a luxury, to be sure. But it's an afternoon of opulence you won't soon forget, so we think it's worth it!
If you've never been to New York but feel like you already know the Plaza well, it's most likely because you've seen it on film countless times.
The Plaza was first used as a film location in the Alfred Hitchcock classic North by Northwest when a case of mistaken identity sees an ad executive kidnapped from the hotel's famed Oak Room Bar (which closed in recent years).
Though North by Northwest was a thriller, the Plaza has most often been featured in romances, including Funny Girl, The Way We Were, Sleepless in Seattle, and It Could Happen To You. It's also where Kevin stayed in Home Alone 2 and housed Crocodile Dundee on the fictional Aussie's first trip to NYC.
If you want to learn more about the Plaza's history as a film location, hop on one of On Location Tours New York TV and Movie Sites tours.
In addition to the Plaza, you will see dozens of other NYC locations that have appeared in movies and on T.V., from the deli where Harry met Sally to the bench where Woody Allen and Diane Keaton shared a moment in Manhattan.
The Plaza Hotel is located at the epicenter of NYC's most notable shopping district, on the stretch of Fifth Avenue, known for its high-end luxury boutiques and flagship stores for international brands like Gucci, Prada, and Fendi.
But the Plaza is no slouch either when it comes to shopping; the hotel features its own collection of shops where you can buy such souvenirs as fine jewelry, apparel, and perfumes.
The Eloise Shop, meanwhile, sells exclusive Eloise costumes, Eloise-branded T-shirts, and other merchandise sure to thrill the littlest Plaza patrons!
This content was created by bestofnewyork.com. If you see this on another site, it has been stolen.
What would be your fave way to recreate the Gilded Age at the Plaza?
Looking for some fun things to do in New York City? Check out the list of attractions below!